What to look for in a gaming projector
Here's what to consider while buying a gaming projector.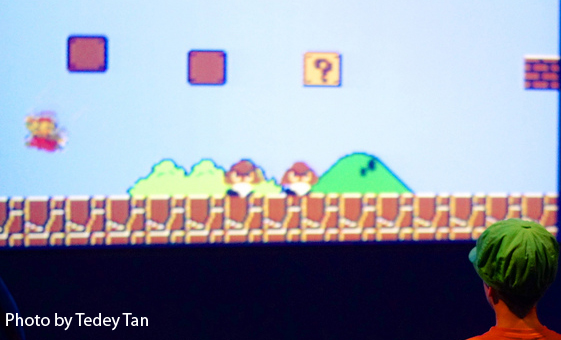 Video gaming is now a mix of data and video where you need clear text alongside with cinematic visuals. Sophisticated game consoles have become hubs for gaming but also staying connected online.  Projector technology has also progressed while prices have dropped making it possible to build a home entertainment center with a video gaming component. For just a few dollars more, you can replace the flat screen TV for a gaming pro.

Resolution
While the conventional  VGA, SVGA and XGA projectors are sufficient for an office Power Point presentation, they tend to disappoint when it comes to gaming.  HD is the for advanced visuals, particularly with projectors geared specifically for gaming on the big screen. These day all video and sound quality have an output of 720p or 1080i. Except the next generation and the whole industry to be moving to 1080p projectors for the best graphics possible. However, while the cost of some 1080p projectors is still quite high, the prices for 720p projectors have dropped considerably so there are some great gaming projectors out there.
Brightness
When it comes to gaming brighter is always better. You need to consider the ambient light that will be coming into the viewing room. More brightness can add to the cost of a projector but invest in a more lumens can be a smart choice in the long run. Video games always look better with at least 350 ANSI lumens on a 16:9 screen. The brighter the ambient light, the higher the lumens need to be. Rooms with average ambient light will need projectors with 1500 lumens or brighter. Those with lots of bright light will need a projector with at least 3000 lumens or more. Most video game console controllers are not backlit so that extra lights can make a big difference.
Contrast Ratio
Most video games include a high dynamic range – which is needed for those dramatic, dark moments in a game. So, you need to pay close attention to the contrast ratio in the projector. A passable contrast is 5,000 to one, a  mid-range would have a contract of 4,000 to one. The absolute best contrast ratio would be 100,000 to one that gives greater clarity.
Refresh Rates
When gaming you want a crisp, seamless image. The refresh rate refers to a projectors ability to process the video signal. The faster the refresh rate the shorter the lag time getting the image on screen. Flat panel HDTVs often suffer from motion blur that cause ghosting or an after image left on screen after the scene has changed. With the improved technology ghosting and motion blur have been cut down A refresh rate of 120hz is good and you won't notice any lag more seamless and crisp the image will be. The highest refresh rate is 480hz.
Learn more about buying a projector: